Family Annual BBQ 2019
Africa News

We are far from home and  be closed home with todays digital world.
Belgium News


With the world changing on a dayly base , Belgium is not left behind on giving the news.
Sponsors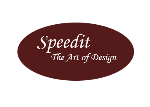 Places in Belgium
The Kingdom of Belgium, is a sovereign state in Western Europe. that speaks Dutch , French and German. It is a small, densely populated country which covers an area of 30,528 square kilometres (11,787 sq mi) and has a population of about 11 million people. Belgium is home to two main linguistic groups: the Dutch-speaking, mostly Flemish community, which constitutes about 59% of the population, and the French-speaking, mostly Walloon population, which comprises 41% of all Belgians. Additionally, there is a small group of German-speakers who live in the East Cantons located around the High Fens area,and bordering Germany. 
Activities
Feest in Het Park




This is a yearly activity we participate in , with the city of Brugge as a result of our commitment to Integration with our host Counry.
Yearly Barbecue




We organise yearly a barbecue for our immediate families.
WestCoast 5yrs Anniversary




In 2012 a party was organised to celebrate the Association's 5yrs of existence.
News Updates

Chief Obafemi Jeremiah Oyeniyi Awolowo, GCFR (Yoruba: Ọbáfẹ́mi Awólọ́wọ̀; 6 March 1909 – 9 May 1987), was a Nigerian nationalist and statesman who played a key role in Nigeria's independence movement,           the First and Second Republics and the Civil War.

Benjamin Nnamdi Azikiwe, P.C. (16 November 1904 – 11 May 1996),[3] usually referred to as Nnamdi Azikiwe, was one of the leading figures of modern Nigerian nationalism. He served as the second and last Governor-General of Nigeria from 1960 to 1963 and the first President of Nigeria from 1963 to 1966, holding the presidency throughout the Nigerian First Republic.

Abubakar Balewa was born late in 1912 in Bauchi, the son of a district head in the Bauchi divisional district of Lere. Balewa's father Yakubu Dan Zala was of Bageri Baggara ethnicity, and his mother Fatima Inna was Fulani. 
Prominent Africa Leaders
Africa has seen many leaders. Some of them have successfully energized their followers and have made a positive impact in their lives. Here, we look at the ten greatest African leaders of all time.
Nelson Mandela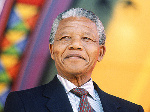 Thomas Sankara
You cannot carry out fundamental change without a certain amount of madness. In this case, it comes from nonconformity, the courage to turn your back on the old formulas, the courage to invent the future. It took the madmen of yesterday for us to be able to act with extreme clarity today. I want to be one of those madmen. We must dare to invent the future.